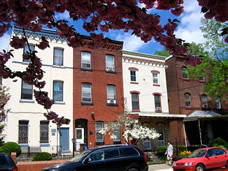 Generation 3 Electric will be at May Fair! Saturday, May 10th.
We will be featuring big savings on electrical repairs and upgrades.
This year's May Fair will feature local musical groups, food from some of the best trucks working in University City, and a raffle with terrific prizes.
There will be many local artists and crafts persons with gifts for graduations and Mother's Day, plants on sale by the UC Garden Club, used books for $1 each, and groups and organizations offering information about their causes.
For more information, click the link below.